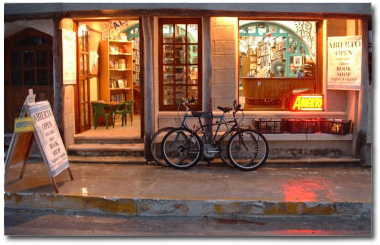 Alma Libre Books is the largest New & Used English Bookstore in the Yucatan.
You'll find an eclectic selection in more than 20 genres. We have the best selection of books of local interest, such as books on local birds, fish, mammals, Mayan culture, Mexican cooking, maps, language books, as well as dictionaries and Spanish phrase books. We also have a good selection of local travel guides.
Trades are welcome on used books, so our selection is always changing and growing.
Alma Libre has also become the centre for information on our area. We are very proud of our town and have lots of ideas how you can best spend your vacation here on our website. We can help you rent a home or condo, we have pictures and details of some of the best properties in Puerto Morelos.
Every month during the season we publish our popular "Beach Reads" Newsletter with fresh information about our town and area. You can read it online or subscribe to it by clicking here.
All you need to know about Puerto Morelos is on this page.
If we have a positive impact on your vacation, please support us by buying a book at Alma Libre Bookstore!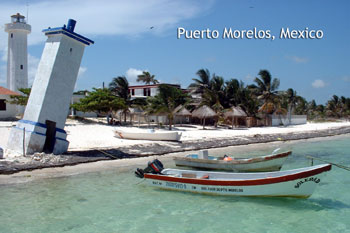 Though the majority of our books are in English, we also have books in Spanish, German, French and Dutch and other languages.
Our selection will astound you.
In addition to the popular bestsellers you will find a good selection of classics, metaphysics, yoga and philosophy. Want to read Plato on the beach? We got you covered. Prefer some beach trash steamy romance? We have it. Mystery, spy novels, science fiction or a book that will help you make the move to living in Mexico. No problem.

We also have a wide variety of gourmet items, local honey, flavoured salts, the best hot sauce, vanilla, great ground coffee and gift items from all over Mexico!