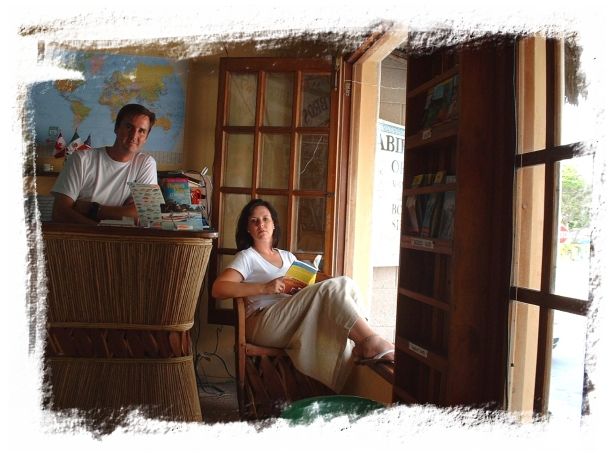 Thank you for stopping by Alma Libre Books. We have owned this shop for 15 years now, coming all the way from Calgary, Alberta.
Having fallen in love with Mexico more than 25 years and many trips ago, we have been looking for a way to make it our home. Being too young to retire and unlucky at lotteries, we needed to engage in some sort of business. We were thrilled when we found Alma Libre Bookstore, the little bookstore in paradise!
We started business in 2002, and recently announced that we are selling the store to new owners on April 1, 2017. We will continue to live in the community we love and will keep you up to date about Puerto Morelos on our new page at InPuertoMorelos.com
If you are planning a trip to Cancun, Playa de Carmen or the Mayan Riviera, please consider a visit to Puerto Morelos and the other stunning sites nearby. Travel in the Mayan Riviera is easy by rental car, luxury bus, collectivo vans or taxis. Don't miss a taste of the "real Mexico"!
Check out our newsletter and InPuertoMorelos.com website to keep up with the events in Puerto Morelos.
Hasta Pronto!
Rob & Joanne
If we have a positive impact on your vacation, please support us by buying books or gifts at Alma Libre Bookstore!